Windows is a popular operating system and has a cult following, but it's known to be vulnerable to security threats, such as viruses and hacks. While Windows 11 is the most secure version out there, it's still best to use a VPN.
Some people think that a free VPN is the best choice, but they are often unworthy of your time. Generally, they're too slow for torrenting and streaming, and they could lack the fundamental security features designed to keep you safe while browsing.
A quality virtual private network should encrypt your outgoing and incoming internet traffic to keep it away from prying eyes. When you change your IP address, you can be anonymous while you browse the web. Your ISP can't even see what you're doing online. Plus, you may use your VPN to access region-locked or censored sites and services because you've spoofed your locale.
1. Best VPN for Windows 11 in June 2023
When we were searching for the best VPN for Windows 11, we had specific factors to consider. Primarily, we were focused on privacy and access, but we also wanted to know if:
Providers kept information about their users
Users had access to government and network-restricted content
They used stable networks to avoid a dropped connection
They offered military-grade encryption
Let's check out the top five VPNs:
1.1 NordVPN – Best Overall Windows 11 VPN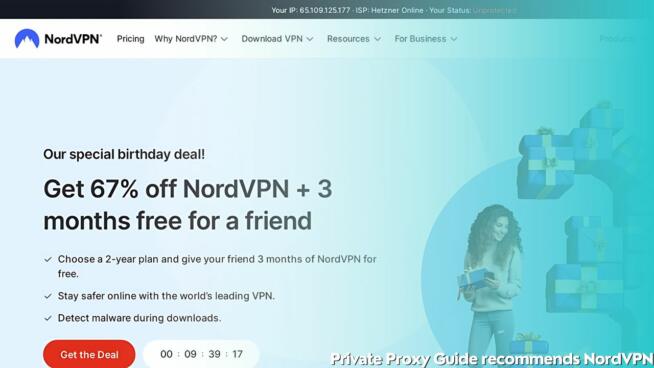 NordVPN is the top choice for Windows 11 because of its strict no-logs policy. Plus, it's located in Panama, which has fewer laws that require it to collect personal information.
It uses 256-bit AES encryption, which is what the military and banking companies use. There's even WireGuard, which is a faster tunneling protocol.
Those who crave security features are sure to appreciate what it has to offer. CyberSec can block all cyber threats. You even get a kill switch to shut your internet off if the connection drops. Double encryption, split tunneling, and SOCKS5 proxies are also included.
1.2 PrivateVPN – Best Windows 11 VPN for Streaming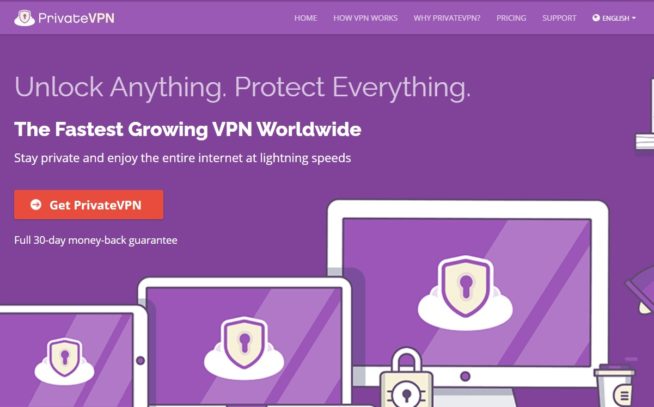 PrivateVPN has made noticeable interface changes, so it's great for beginners and works for Windows 11. You even get a no-logs policy and a free seven-day trial.
Choose between the 256-bit or 128-bit AES encryption cipher. There's even GCM and CBC, though GCM is more secure. Select different tunneling protocols, such as L2TP, PPTP, and OpenVPN.
Some providers don't offer HTTP and SOCKS5 proxies, but PrivateVPN does. You even get port-forwarding, so you may torrent easily. If you're focused on streaming geo-restricted content, you can unblock it here. This includes YouTube, Netflix, and BBC iPlayer.
1.3 PureVPN – Windows 11 VPN With Always-On Auditing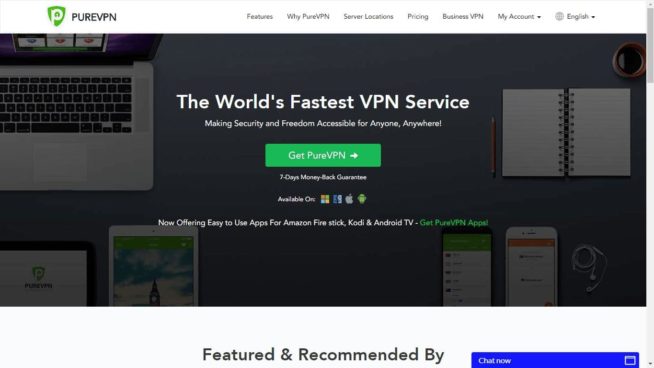 PureVPN includes a no-logs policy, but it also has an always-on auditing service that no other option provides. It uses KPMG International Limited to check on each provider without notice, ensuring that your data is always protected.
Overall, PureVPN has excellent security measures in place, including 256-bit AES encryption and various tunneling protocols like PPTP, L2TP, and OpenVPN. Port-forwarding is available, and you can get a kill switch. There's even split-tunneling for Android users!
1.4 IPVanish – Windows 11

VPN With Many Locations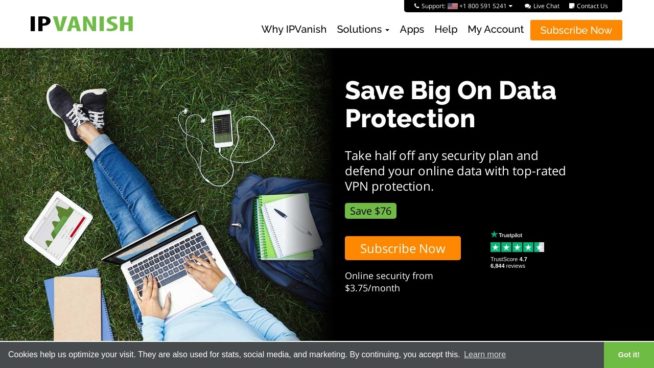 IPVanish is a highly affordable VPN service. It's located in the US, which makes some people leery because the United States isn't known for respecting people's privacy. However, the zero-log policy promises that you have no issues.
You get 256-bit AES encryption and SHA-512 hash options to scramble login credentials. There are plenty of protocols, such as WireGuard, OpenVPN, IKEv2, PPTP, and L2TP.
Overall, IPVanish offers many features. For example, it's easy to automate connections with the On-Demand toggle. There are even SOCKS5 proxies to help torrenters. You also have the SugarSync option, which includes 500 GB of space and encrypted file storage.
1.5 Surfshark VPN – Best Budget VPN for Windows 11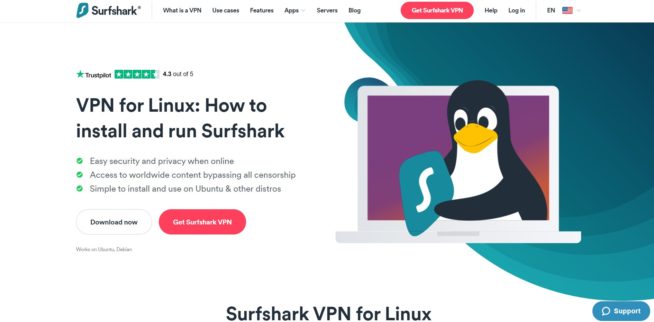 Surfshark earned its place in the VPN market for being a fast service with extraordinary security. It's located in the British Virgin Islands, so the no-logs policy is excellent. Plus, it features 256-bit AES encryption and uses the WireGuard protocol.
You get a kill switch, and camouflage mode is great so that others don't realize you're using a VPN. It's possible to use split tunneling for apps that don't require a virtual private network connection.
2. How to Use Windows 11 with a VPN
There are a few ways to install a VPN on Windows 11. Here's how to use a third-party app (like the ones listed above):
Sign up for the VPN provider and pay the subscription fee. NordVPN is the top choice here.
Download the VPN for your Windows device and install it. This should take a few minutes at most.
Log into the VPN app and connect to an appropriate server in your preferred location. That way, your data is encrypted.
Access your favorite websites.
Clear your browser's cookies and cache if you're having trouble unblocking certain content.
You may manually install a VPN for Windows 11 through its settings feature:
Go to "settings," then click on "network and internet," and then tap "VPN," to add a VPN.
You must specify the connection name, VPN provider, server address or name, sign-in info, and VPN type.
Once all that information is added, you can find your VPN under the "VPN connections" area.
Click the "connect" button, and you're ready to browse.
3. Windows 11 VPN FAQ
3.1 Why Is a Paid VPN Better than a Free One?
Generally, free virtual private networks are limited compared to paid VPNs. You often have a few servers at your disposal, with a smaller number of locations. Therefore, you might not find one close to your area, and it might run slower. Some free versions can't unblock geo-restricted content.
Many users prefer free VPNs because there's no upfront cost. Pair that with fewer servers, and you have heavy loads and might have to wait long periods before you can even connect. Those who need a VPN for torrenting and streaming might find it hard to do.
Overall, free VPNs have fewer security features, too. You might not get DNS leak protection or a kill switch. Some might not even use encryption at all!
3.2 Is a VPN Legal?
Yes, VPNs are legal in almost all countries, though Iran and China have banned their use of them. However, you should be aware that you can't use a virtual private network for illegal activities, including torrenting copyrighted material. If it's not legal in your country, you should still avoid doing it, even though it's harder for surveillance agencies and ISPs to determine who you are.
3.3 Why Should You Use a VPN for Windows 11?
Your personal information is important and should be protected at all costs. Data breaches happen each day and cost millions of dollars in damage. In fact, info is considered the new gold, and you must keep it hidden from hackers and malicious users. A VPN can help you do that.
The Microsoft Corporation has a habit of collecting data from its users; you've probably agreed to it even if you didn't realize it. Plus, new changes to the core OS let things run in the background without your knowledge. Here are some of them:
Refreshed Start Menu – See the middle of the screen by default. This carries live tiles for recommended and pinned apps. You can adjust it toward the left position to have the same feel as the previous Windows version.
Updated Taskbar – You can't change the positioning, but the icons are now in the center of your taskbar.
New Modifications – The magnifying glass lets you search for whatever you want.
User-friendly Menus – In the new version, you can hover over the min/max button to snap windows to the corners, right, or left.
Major UI Changes – This new version features rounded corners like Vista and Windows 7. In a sense, it's got the same feel as Mac OS. Though it's supposed to be entirely new, it's not.
Overall, the only thing that really stayed the same is the privacy level of the operating system. That's why you should use a virtual private network for the extra encryption layer. It masks your IP addresses and sends everything through a secure tunnel. In a sense, you avoid many of the security issues that Windows has.
While desktops are stationary, laptops are great for on-the-go. Still, it uses the same security as the rest of the Windows devices. You may use open WiFi at your location to check your bank account or shop online. However, others can access that information if you're not using a VPN.
You could also run into censorship if you travel to an area that doesn't allow your favorite content. A VPN tricks the blocking software so that it thinks you're somewhere else. Since you get a different IP address, the traffic seems to come from outside of that country so that you can access streaming services and social media platforms.
4. Conclusion
There are many reasons to want the best VPN for Windows 11. This list has all the information you could need. Because Windows 11 isn't focused on privacy, you require a no-logs policy so that the government and your ISP can't access your browsing activities.
All of the VPNs on this list offer that protection. NordVPN is likely the best, but you can pick any of them to protect your devices and use Windows 11 safely.
VPN Service


www.nordvpn.com
NordVPN
Review
Price: $11.95 $3.71/month
Servers: 5500+ in 59 countries
Simultaneous connections: 6
Jurisdiction: Panama
Payment: PayPal, AmazonPay, Crypto, Google Pay, Klarna
Torrenting: OK
Unblocks US Netflix: Yes
Dedicated IP: $70/yr
TrustPilot Score: 4,7/5
Money-back: 30 days
Extra: Double VPN, Obfuscated servers
Visit NordVPN »


www.expressvpn.com
ExpressVPN
Review
Price: $12.95 $8.32/month
Servers: 3300+ in 94 countries
Simultaneous connections: 5
Jurisdiction: British Virgin Islands
Payment: PayPal, Crypto, AliPay, Klarna,
Torrenting: OK
Unblocks US Netflix: Yes
Dedicated IP: Not provided
TrustPilot Score: 4,7/5
Money-back: 30 days
Visit ExpressVPN »


www.cyberghostvpn.com
CyberGhost
Review
Price: $11.99 $2.25/month
Servers: 6600+ in 89 coutrines
Simultaneous connections: 7
Jurisdiction: Romania
Payment: PayPal, Crypto
Torrenting: OK
Unblocks US Netflix: Yes
Dedicated IP: $51/yr
TrustPilot Score: 4,8/5
Money-back: 45 days
Visit CyberGhost »


www.surfshark.com
Surfshark
Price: $11.95 $2.49/month
Servers: 3200+ in 65 coutrines
Simultaneous connections: Unlimited
Jurisdiction: British Virgin Islands
Payment: PayPal, Crypto, Google Pay, Amazon Pay
Torrenting: OK
Unblocks US Netflix: Yes
Dedicated IP: Not provided
TrustPilot Score: 4,3/5
Money-back: 30 days
Visit Surfshark »


www.purevpn.com
PureVPN
Review
Price: $9.60 $3.33/month
Servers: 6500+ in 140 coutrines
Simultaneous connections: 10
Jurisdiction: Hong Kong
Payment: PayPal, Credit Cards
Torrenting: OK
Unblocks US Netflix: Yes
Dedicated IP: $35.88/yr
TrustPilot Score: 4,7/5
Money-back: 31 days
Visit PureVPN »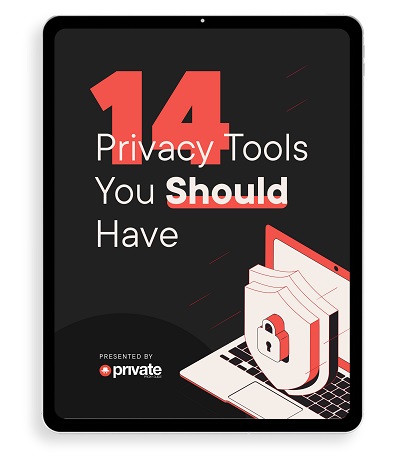 Learn how to stay safe online in this free 34-page eBook.