The Safari browser comes with macOS and Mac OS X. If you own a Mac product, you've got Safari built-in. Those with iOS devices can download it, but there's no version for Linux, Android, or Windows.
Since Safari is built-in, you likely use it to surf the web and should probably utilize a virtual private network service to provide extra protection. VPNs ensure your privacy and help you get around any regional restrictions a website might impose. Therefore, you can access your favorite video streaming services from another country, even though that location might lock you out.
There are plenty of benefits of using a virtual private network, which you learn about later. However, the first thing to consider is which VPN to use.
The best VPN for Safari should:
Have fast speeds
Be available for Mac and iOS devices
Include strong encryption
1. Best VPN for Safari with Browser Extension & App
1.1 NordVPN – Best Overall VPN for Safari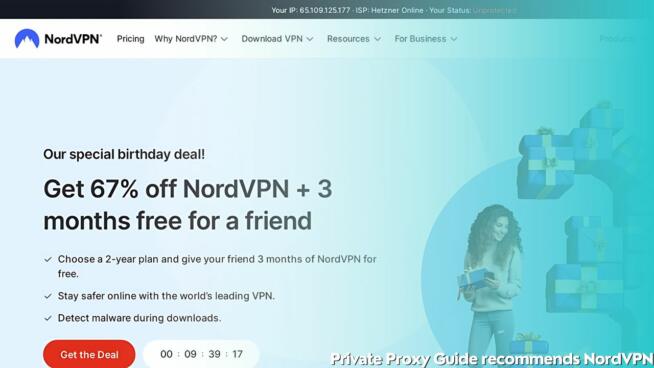 NordVPN is the best VPN for Safari. It has servers in 59 countries to get around regional restrictions. Plus, the service doesn't keep logs, which helps you hide your identity while using the internet.
You're allowed to connect six devices simultaneously, and the website features tutorials on installing the VPN on a router. NordVPN offers an app for iOS, macOS, and Mac OS X to cover the Safari browser. Plus, it includes applications for Android and Windows and can be manually installed on Linux products.
However, NordVPN doesn't include a Safari browser extension. Instead, it uses a supplementary service. The HTTP proxy is set up for the browser, though it's not as good as a VPN. Still, if you download the virtual private network and use it for all connections, the extension isn't necessary.
1.2 ExpressVPN – Fastest VPN for Safari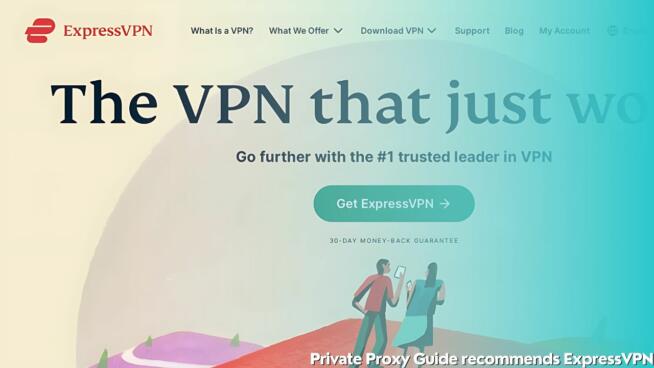 ExpressVPN fulfills every requirement needed for the best VPN for Safari. You can install the app and use it to protect everything on the device. Plus, it's available for all operating systems, including iOS, macOS, and Mac OS X, and it's available on Android and Windows products, too. However, you can only use it on three devices simultaneously.
Overall, ExpressVPN has more than 3,000 servers in 94 countries and 160 locations. That means you can use its 256-bit encryption on the OpenVPN system. You also have access to 4096-bit RSA encryption to establish your session, which is quite strong.
The service is great at evading detection, so it is ideal for Iran and China. Plus, you can securely access your favorite streaming services. Since it doesn't keep logs of your connections, you're completely protected.
There's a kill switch included. This means that if the connection drops, the apps are removed from the internet. No one can see what you were doing!
1.3 Surfshark VPN – Best Budget VPN for Safari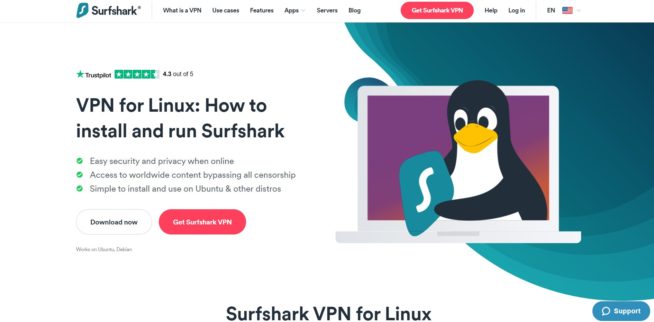 Surfshark is a cost-effective VPN featuring 3,200 servers in 65 different countries. However, it also includes extra options, such as protection from DNS, IPv6, and WebRTC leaks, a kill switch, and 256-bit encryption. Plus, you're not restricted on the number of devices you can connect.
Your privacy is important. Surfshark doesn't log personal information, but you can choose to pay with cryptocurrency to remain even more anonymous.
Overall, Surfshark doesn't offer a Safari browser extension, but you do get apps for iOS and macOS. Plus, you can manually install it on your internet router. The good news is you don't need it directly for Safari. When you purchase a subscription, you sign into the VPN before surfing the web, and it protects whatever browser you choose.
1.4 CyberGhost – Safe VPN for Safari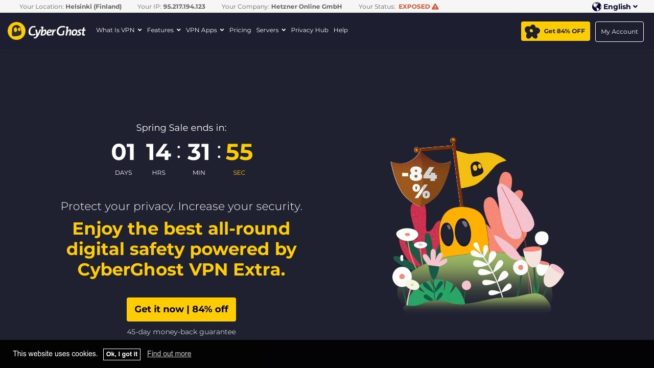 CyberGhost is also available for Mac products, and you can install it manually on your router. This service has more than 7,900 servers available in 90 countries, and the cloaking option ensures that you may view whatever content you want, even if you're in a place with strict government restrictions.
The VPN connections use 256-bit encryption, and there's 4096-bit RSA encryption to establish your session. You even get automatic WiFi protection and a kill switch built into the product.
Overall, CyberGhost doesn't keep information about its customers. Plus, payment processing is handled by a third party, and you only get identified by an account number. Since it's based in Romania, there are no log retention requirements, which helps to keep you safe.
One subscription offers five simultaneous connections. Plus, you get a money-back guarantee if you're not happy after 45 days.
1.5 PrivateVPN – Fast VPN for Safari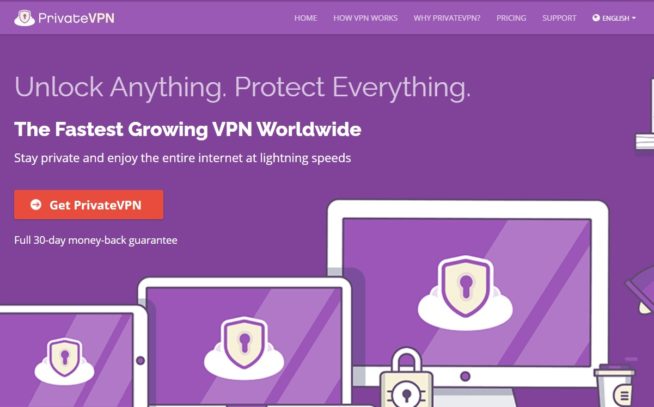 PrivateVPN has 200 servers available in 63 countries and is a Sweden-based provider. Whenever you need help, you get someone qualified to assist. However, there shouldn't be any problems because the install wizard walks you through the process effortlessly.
It's easy to protect your Safari browser because PrivateVPN works on all Mac devices. You can even manually install it on routers and other products.
Those who prefer to download torrents should like PrivateVPN because it doesn't keep logs of any kind. There's an OpenVPN protocol, which is protected with 256-bit encryption. You also receive a kill switch to shut down the session if you get booted off the internet.
The service allows you to connect six devices simultaneously, and there's a 30-day money-back guarantee to help you test the system.
2. Safari VPN FAQ
2.1 Can You Use a Free VPN for Safari?
It's possible, but it's best not to use free VPN services. They rarely provide full privacy protection.
Sometimes, free virtual private networks are scams. They don't protect your personal information and actually harvest and sell it to advertisers. VPNs require encryption, and most no-cost options don't include this at all. In fact, you get a false sense of security, which might be dangerous. All traffic passing through the connection can be read by anyone.
Reputable virtual private network services do include a free version to showcase their features. You can determine if it's right for you, but they rarely have everything. The goal is to test it out and then purchase a subscription. Typically, the no-cost trial requires a limit on data, throughput speed, and servers available.
2.2 Is Using Private Mode (Safari) Similar to Utilizing a VPN?
No. Private Mode in Safari isn't the same as a virtual private network. The browser's PM deletes trackers and cookies from the hard drive whenever you close your browser winder. A VPN secures a connection between the computer and a website's web servers by encrypting it and hiding the location.
2.3 Does a VPN Allow You to Browse Anonymously on Safari?
Virtual private networks encrypt the data, so it's almost impossible to track, even if it was intercepted. The best VPN should have a no-logs policy, so none of your personal information is shared or collected. Therefore, you can use it to browse anonymously on any browser. Sometimes, you may use browser extensions or connect through mobile and desktop apps.
2.4 How Do You Install a VPN for Safari?
The easiest way to install a virtual private network for Safari is to follow these steps:
Select a VPN listed above. NordVPN is our top choice.
Download the VPN and install it on your Mac device.
Connect to your preferred VPN server.
Open the Safari browser and start surfing the internet.
2.5 Does Apple Recommend Using VPNs for Safari?
Apple doesn't recommend or advise against using a VPN. You can find many options available in the Apple App Store, and the ones in this article are included. It's up to you to determine when you need or want a virtual private network.
All major VPNs are fully compatible with iOS and Mac devices, and most let you connect more than one product simultaneously. We recommend that you go to the Apple App Store to download your preferred virtual private network. You know those have been scanned for viruses and are clean.
2.6 What If Safari Doesn't Work with the VPN Provider You Select?
All the VPNs on this list work with Safari. Therefore, if you're having problems, there are a few things to test, including:
Check to ensure you have the latest version of your VPN downloaded
Clear your browser's cookies and cache
If those things don't work, it might be time to call the VPN's customer support system for more assistance.
2.7 Can VPNs Hide Safari Search Histories?
A virtual private network encrypts the internet traffic so that the ISP can't see what you do online. However, the browser still stores the Safari search history. There are ways to browse without including things in that area. The best thing is to use Private Browsing Mode (incognito). You may also clear the search history after each session.
2.8 Do You Need an App or Browser Extension?
ExpressVPN is the only option on the list with a Safari browser extension. Even so, you're better off using a dedicated app.
Generally, browser extensions only cover the internet transmissions going from/to the browser. However, various apps and background processes also use the internet and aren't protected. That means they all communicate with the true IP address, and your internet service provider can record that information.
3. Conclusion
It's time to choose the best VPN for Safari. Whether you want basic protection or are focused on ad-blocking and anonymity, this list has it all.
We recommend NordVPN as the top choice because it protects and secures your information while you browse. Plus, you get many features and can connect multiple devices simultaneously.
VPN Service


www.nordvpn.com
NordVPN
Review
Price: $11.95 $3.71/month
Servers: 5500+ in 59 countries
Simultaneous connections: 6
Jurisdiction: Panama
Payment: PayPal, AmazonPay, Crypto, Google Pay, Klarna
Torrenting: OK
Unblocks US Netflix: Yes
Dedicated IP: $70/yr
TrustPilot Score: 4,7/5
Money-back: 30 days
Extra: Double VPN, Obfuscated servers
Visit NordVPN »


www.expressvpn.com
ExpressVPN
Review
Price: $12.95 $8.32/month
Servers: 3300+ in 94 countries
Simultaneous connections: 5
Jurisdiction: British Virgin Islands
Payment: PayPal, Crypto, AliPay, Klarna,
Torrenting: OK
Unblocks US Netflix: Yes
Dedicated IP: Not provided
TrustPilot Score: 4,7/5
Money-back: 30 days
Visit ExpressVPN »


www.cyberghostvpn.com
CyberGhost
Review
Price: $11.99 $2.25/month
Servers: 6600+ in 89 coutrines
Simultaneous connections: 7
Jurisdiction: Romania
Payment: PayPal, Crypto
Torrenting: OK
Unblocks US Netflix: Yes
Dedicated IP: $51/yr
TrustPilot Score: 4,8/5
Money-back: 45 days
Visit CyberGhost »


www.surfshark.com
Surfshark
Price: $11.95 $2.49/month
Servers: 3200+ in 65 coutrines
Simultaneous connections: Unlimited
Jurisdiction: British Virgin Islands
Payment: PayPal, Crypto, Google Pay, Amazon Pay
Torrenting: OK
Unblocks US Netflix: Yes
Dedicated IP: Not provided
TrustPilot Score: 4,3/5
Money-back: 30 days
Visit Surfshark »


www.purevpn.com
PureVPN
Review
Price: $9.60 $3.33/month
Servers: 6500+ in 140 coutrines
Simultaneous connections: 10
Jurisdiction: Hong Kong
Payment: PayPal, Credit Cards
Torrenting: OK
Unblocks US Netflix: Yes
Dedicated IP: $35.88/yr
TrustPilot Score: 4,7/5
Money-back: 31 days
Visit PureVPN »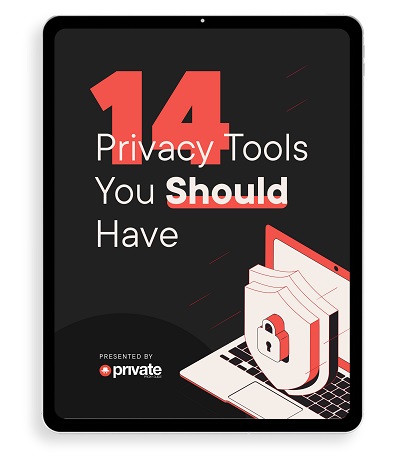 Learn how to stay safe online in this free 34-page eBook.