When it comes to fast-paced, bombastic, and visceral shooters, Call of Duty: Warzone is #1 these days. The battle royal version of the critically acclaimed shooter took the world by storm and before everyone knew it, it became the most popular game of its type.
However, people are often complaining about its difficulty, which, in many cases, has to do with SBMM or skill-based matchmaking that Warzone uses. Due to this principle, people are looking for the best VPN for Warzone to get easier lobbies and rack up more kills.
In addition, many gamers suffer from what's called ISP throttling, which significantly slows down your internet and makes your ping go up. Finally, tech-savvy Warzone players can execute a DDoS attack, crippling your network and kicking you out of the game
All of these issues can be fixed with a Warzone VPN, so you don't have to worry. But what is the best VPN for Warzone? Well, let's answer that question in the following guide.
1. Best Warzone VPN: Our Top 3 Picks
You now know that having the best VPN for Warzone is mandatory for preserving the game's enjoyment and increasing the quality of the gameplay. And with that in mind, here are the providers I personally use and recommend:
1.1 NordVPN – Best Overall Warzone VPN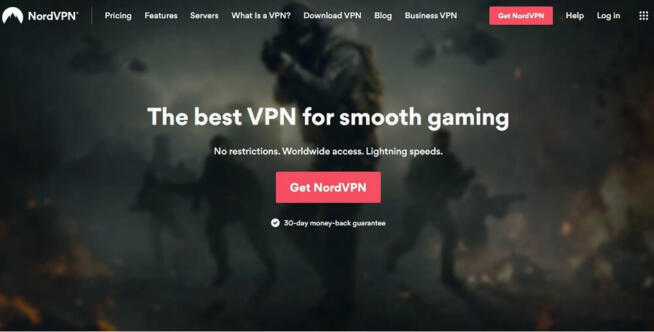 NordVPN is an excellent gaming VPN that I use daily. It's very fast on all servers, even more so because it has NordLynx. NordLynx is a proprietary, WireGuard-based protocol that promises and delivers on blazing-fast speeds, stable performance, and rock-solid security.
Furthermore, NordVPN has 5,500+ servers in more than 60 countries. With so many servers and locations, you can easily trick the SBMM system and get easier lobbies in no time. Another perk that NordVPN offers is rock-solid security.
Its 256-bit AES encryption will help you preserve your privacy, while features like antivirus, malware protection, and ad blocker will eliminate unwanted software from your PC. In addition, NordVPN is a certified no-logging VPN, so you can be sure that your anonymity is never questioned.
For gamers, NordVPN included one feature called Meshnet. It allows you to host and join secure LAN parties, which is essential for playing Warzone with your friends. NordVPN also gives you unlimited bandwdith – a feature that's most prevalent in premium VPNs.
Yet another awesome feature of NordVPN is IP leak protection. With it, your IP will never leak to the public eye, which will prevent other players from executing DDoS or swatting attacks. NordVPN works on all devices as well, so you can use it to play Warzone even on your PS5 or Xbox Series X console.
It offers 6 simultaneous connections, making it easy to protect multiple devices simultaneously. Finally, I'll mention its 30-day money-back guarantee and 24/7 live chat support.
I found it very convenient for all types of questions and fixing minor issues that happen once in a blue moon – in other words, almost never!
Pros
Fast speeds for gaming
NordLynx protocol
Meshnet for secure LAN parties
Works on PS5 and Xbox Series X
Unlimited bandwidth
Cons
1.2 ExpressVPN – Fastest VPN for Warzone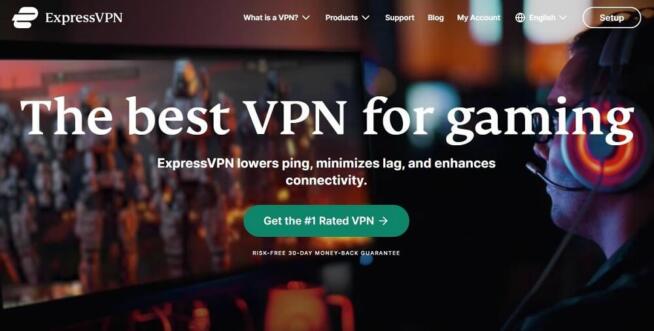 If you're looking for the best VPN for Warzone, you should discard ExpressVPN. This lightning-fast provider is here to give you a top-grade gaming experience produced by its in-house Lightway protocol known for exceptional security and stable performance.
Warzone players love using ExpressVPN due to its low pings that make the game smooth and enjoyable. It also has 3,000+ servers in 94 countries and 160 cities, which is even better than NordVPN in terms of location choice.
As a result, ExpressVPN is a perfect choice for getting easier lobbies on Warzone or simply hiding your IP from the prying eyes of other players. Speaking of which, ExpressVPN uses Trusted Server technology, a fancy name for RAM-based servers that delete collected information upon restart.
And given the VPN's minimal logging practices with a certified no-logging policy, you can be sure that ExpressVPN knows nothing about you. As a great VPN for Warzone, this provider offers bank-grade encryption along with a kill switch to prevent potential leaks.
If you want to take a break from gaming, it's going to be great for streaming and torrenting, too. I found it useful for watching Netflix US abroad or streaming UEFA Champions League live on BBC iPlayer. Sure, it offers native apps for all systems, but unlike NordVPN, it has 5 simultaneous connections.
This shouldn't be a problem having in mind its overall quality, and performance, all of which are necessary for playing Warzone lag-free. Be sure to check its cheapest deal below and get a 30-day unconditional money-back guarantee for all subscription plans!
Pros
3,000 servers in 160 locations
RAM-based servers for ultimate privacy
Excellent speeds and performance
AES-256 encryption
Cons
It offers no kill switch on iOS
1.3 CyberGhost – Safe VPN for Warzone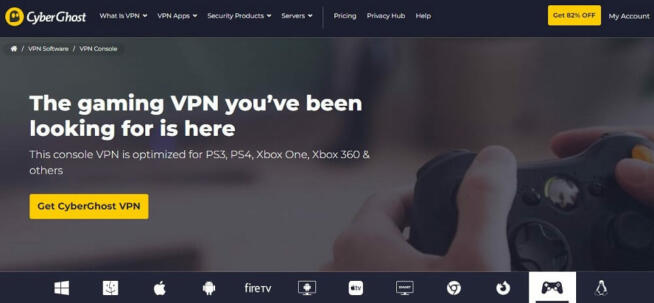 CyberGhost is fast, stable, and affordable, which many budget-oriented Warzone players will appreciate. Despite its cheap price, CyberGhost didn't skimp on any features. For one, it gives you around 9,000 servers in 91 countries, which is great for changing lobbies and avoiding SBMM in Warzone.
Second, it has gaming-optimized servers that will remedy the issue of ISP throttling and let you enjoy a low-ping gaming experience. The provider uses WireGuard, a VPN protocol renowned for its fast speeds, excellent performance, and gaming-oriented nature.
Overall, we can say that CyberGhost is a privacy and security giant. Military-grade encryption will keep hackers and DDoS attacks away, while its kill switch will prevent annoying IP or DNS leaks. Not to mention a no-logging policy, allowing you to play Warzone in complete anonymity.
For the price, it's impressive that you get torrenting and streaming servers. With them, you can unblock platforms like DAZN, Prime Video, and Netflix, all while enjoying fast-speed torrenting on the side. Best of all – it offers 7 simultaneous connections for those with more devices to protect!
It's extremely easy to use as well, and with two mouse clicks, you can connect to a server of your choice and start playing immediately. Important to mention is that CyberGhost has 24/7 support through live chat in multiple languages, increasing its convenience.
In addition, a 45-day money-back guarantee is what makes this provider approachable. If you're dissatisfied and you don't want it anymore, you can get a refund in the first 45 days. Although, if I'm honest, it's highly unlikely that you'll find a VPN like this unsatisfactory.
Pros
Gaming-optimized servers
WireGuard support
Great for streaming and torrenting
45-day money-back guarantee
Cons
Not great for use in China
Its desktop app isn't the most intuitive
2. Why Do You Need the Best VPN for Warzone?
Before I talk about my favorite choices, let me quickly glance over why you need a VPN for Call of Duty: Warzone.
2.1 Skill-based Matchmaking (SBMM)
The glaring issue about Warzone lies in hard lobbies. As you rank up and improve your skills, so do other players, and the game pairs you with similarly-skilled players each game. This is why it's called skill-based matchmaking – it matches you against similar players for a balanced gaming experience.
More often than not, this system doesn't work in your favor. Many times, you'll be dumped into hard lobbies with dangerous players that will annihilate you and prevent you from moving up the ranks. Generally speaking, when you get killed 10 or 15 times in a row, the game isn't fun anymore.
Strangely, SBMM takes advantage of your location and even the time of the day to match you with the other players. However, with a VPN for Warzone, you can change your VPN location to another country with a different time zone, which will confuse the system and let you play in easier lobbies.
You should aim either for very early in the morning or very late at night to avoid SBMM and get less-skilled players. Also, beware that locations like Singapore, Egypt, and Sri Lanka are considered the best locations for this purpose, although you should connect to the closest server for the lowest ping.
2.2 Avoiding Bandwidth Throttling
Bandwidth throttling is the number one enemy of low-ping gaming. ISPs intentionally slow down your internet to reduce bandwdith congestion and preserve network stability. It does so without telling you about it and it usually happens during bandwdith-hungry activities.
These include streaming, downloading, and of course – gaming. Thankfully a VPN for Warzone can eliminate this issue by changing your IP address, encrypting your connection, and preventing your ISP from monitoring your online activities.
As such, it'll let you enjoy full speeds with no bandwdith throttling that will ruin your midnight Warzone session with your friends.
2.3 Protecting Yourself Against DDoS Attacks
Last but not least, a VPN for Warzone can help you deal with DDoS attacks. A DDoS attack will overload your network as the user sends thousands of data packets that your network can't handle. This attack can be executed if the user knows your IP address, which is ALWAYS the case if you don't use a VPN.
If you use it, you'll conceal your IP from other players and they'll see the IP of the VPN. Even if they try to execute a DDoS attack, it'll be aimed at the VPN server, which has strong security measures, meaning that the attack will have no effect on you or the server itself.
3. How to Use a VPN for Warzone?
When playing Warzone, it's essential to secure your connection and change your online location before starting the game. To do that, however, you need to decide on a VPN and perform the steps that I discuss below.
Decide on a VPN for Warzone. Do you want ExpressVPN, NordVPN, or CyberGhost? Think about it and subscribe to the VPN of your choice.
Install a VPN on your device. Warzone is currently available for PC and PS/Xbox consoles. If you're not sure how to install it, make sure you follow step-by-step guides for each platform that you can find on VPN's site.
Open the VPN and sign in by using the credentials provided in the subscription process.
Connect to a server you want. Ideally, you want the server closest to you to minimize physical distance, preserve the performance, and eliminate lag. To avoid SBMM, choose locations like Singapore, Brazil, or Sri Lanka if you want easier lobbies.
Finally, open Warzone and start playing. With an easier lobby, no ISP throttling, and protection against DDoS attacks and hackers, you can enjoy safe and secure gaming with no compromises!
4. How Did We Choose the Best VPN for Warzone?
When testing the best providers for COD Warzone, we made sure to pick the ones that aren't going to give you headaches. Logically, this means choosing the highest-quality VPNs that respect your gaming needs and don't violate your privacy.
In short, here's which criteria we used to make sure we picked the right providers:
4.1 Excellent Performance
When gaming, you want to squeeze every last drop of performance out. With a fast VPN like NordVPN, ExpressVPN, or CyberGhost, you can get the fastest speeds and enjoy gaming with no lags on a variety of servers.
This is the number one criterion when thinking about a Warzone VPN. For a fast-paced game like this, you most likely won't tolerate high pings. Neither do we – and that's why we recommend one of these three providers.
4.2 Unlimited Bandwdith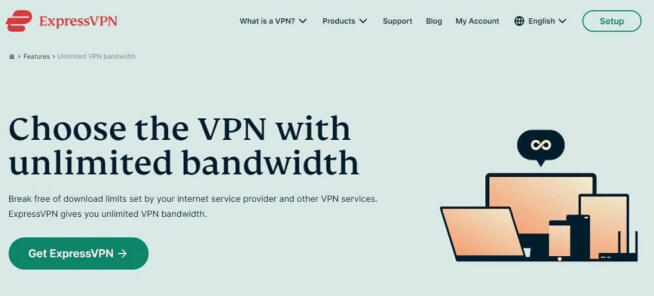 Unlimited bandwidth is another important factor. Many free providers will cap your bandwdith to a few gigabytes a month. Some of them, like TunnelBear, will go as low as 500 MB a month, which is extremely low even for a 30-minute Warzone session.
For that reason, we picked the premium providers that offer no bandwidth limits. With them, you can play as much as you want, binge-watch Netflix shows, or simply browse the web without worrying about any limits.
4.3 Lots of Servers
A very important thing is that a VPN for Warzone has LOTS of servers and server locations. Getting easier lobbies and avoiding SBMM isn't very easy for many providers. However, you get at least 50+ locations with these providers, even going up to 160 cities worldwide with ExpressVPN.
This means that you can experiment with different locations and servers and tailor your experience with this game to your needs. For the highest number of locations, I recommend ExpressVPN, although NordVPN and CyberGhost are far from being "small" VPNs.
4.4 Privacy and Security
During any online gaming session, other players can see your IP address and those tech-savvy will surely take advantage of it. Many players are victims of DDoS, swatting, and hacking attacks that can compromise your privacy and well-being.
And with your ISP monitoring your online activities and knowing your IP address, it can easily throttle your bandwidth and prevent you from enjoying the game properly. These reasons made us think about the highest level of privacy and security that these 3 VPNs offer.
All of them come with bank-grade encryption, a kill switch, IP leak protection, and a no-logging policy. With these commodities in place, they'll let you enjoy Warzone anonymously, with no snoopers, hackers, or your ISP breathing behind your neck.
4.5 Console Support & Simultaneous Connections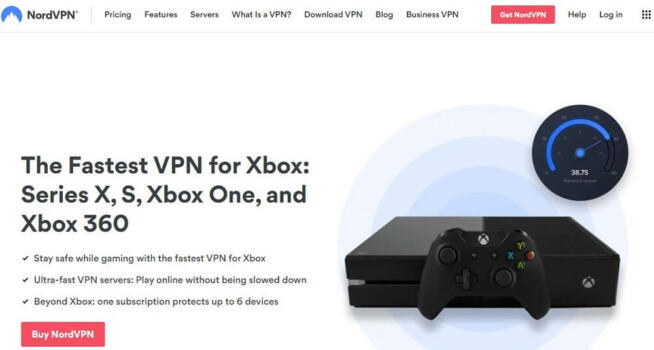 Lastly, we made sure to choose VPNs for Warzone that work with consoles. Make no mistake – a HUGE portion of the Warzone player base comes from consoles like PlayStation 5 and Xbox Series X. Thus, a VPN for this purpose must support these platforms at least through your router.
Needless to say, ExpressVPN, NordVPN, and CyberGhost all have top-grade router support that will let you secure your gaming consoles and play Warzone hassle-free.
In addition, they have at least 5 simultaneous connections, allowing you to protect all your devices at the same time with one subscription, without additional costs.
5. In Summary
The takeaway from this article is that you can vastly improve your Warzone sessions with the best VPN for Warzone. Its players mainly use it to avoid SBMM but also avoid bandwdith throttling and prevent swatting and DDoS attacks.
The most important thing is to use a FAST provider because this is a crucial factor for gaming. NordVN, ExpressVPN, and CyberGhost will give you exactly that – and much more – all for an affordable price and a money-back guarantee.
6. FAQ
6.1 Can I play Warzone with a free VPN?
No, you can't. Free providers are notorious for limited bandwidth, poor performance, intrusive logging practices, and smaller server networks. These factors will worsen your gameplay experience and produce high pings that will sometimes have you kicked out of the game.
The best choice is to go for a fast premium provider with unlimited bandwidth such as the ones we talked about previously. If you don't like them for any reason, good alternatives include Surfshark, PIA, and ProtonVPN.
6.2 How to get the best speeds with a VPN for Warzone?
Simply get a fast VPN. I know I said it a million times but it's crucial. Next, you want to connect to a server close to you. If you live in Germany, for example, you'll want to use a server in Austria or Switzerland to play Warzone.
With a server location close to you, you minimize the physical distance between you and the server, which eliminates high ping and produces great performance.
6.3 What is the best VPN location for Warzone?
The best location is the one that gives you low ping and lets you play the game properly. However, if you want to avoid SBMM and get bot lobbies, you should aim for locations with a different time zone. Usually, you want it to be an inconvenient time such as early in the morning or after midnight.
During this time, you'll find fewer players, thus, you have higher chances of finding a bot lobby or getting an easier lobby in general. Users online reported that locations like Brazil, Sri Lanka, Egypt, and Singapore are great locations for Warzone.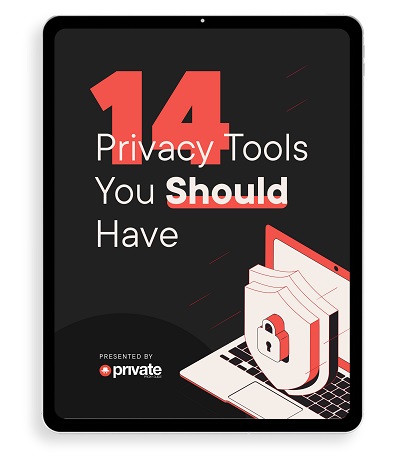 Learn how to stay safe online in this free 34-page eBook.